Feb 27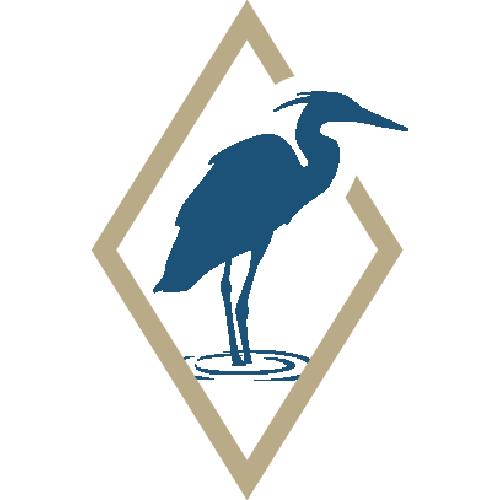 Ekone Smoked Tuna with Lemon one of Washington's 2017 Good Food Award Winners
Learn more about what makes the Ekone Smoked Tuna with Lemon so special!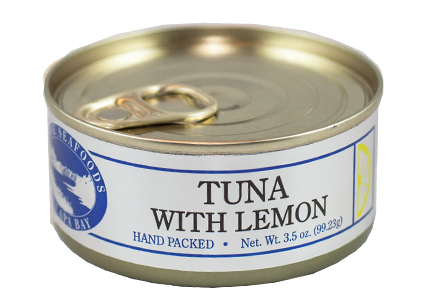 Here at Ekone Oyster Co we take great pride in producing each can. We purchase 'processed' fish; that means that John Edwards has taken whole Albacore and removed the loins. No further 'processing' is done by anyone else except Ekone Oyster Co. We have 5 employees that do most of our processing, so we have a firm control over our product. The smoked albacore is never brined; the loins go directly to our natural smoker. From there we hand pack 3.5oz of Albacore into each can, add a slice of lemon along with a 20 grain salt tablet. Each batch produces about 450 to 500 cans. The end result is this is this delicious smoked tuna with a hint of lemon throughout. When you open a can, you immediately see a difference from many store bought varieties. You will see a slice of lemon sitting on top of a chunk of smoked tuna.
"It is hard to describe the taste, what I can tell you is that once people try it, they seem to be hooked!" - Cassie Merrin of Ekone Oyster Co
The Ingredients -- Albacore Tuna, Lemon Slice, Salt. We currently purchase our wild caught Albacore through a small, family owned company called Linda Brand Crab in Chinook, WA. John Edwards, the owner, deals directly with one main fisherman named Justin Finly. Justin is the owner/skipper of the FV Charleen, which is a 48 foot vessel out of Chinook, WA. Organic Lemons are purchased through Pioneer Grocery in South Bend, WA. Pioneer Grocery purchases the California lemons from Tomorrow's Organics. Salt tablets we use are made by Carghill (website www.cargill.com) The salt is mined and made into tablet form in the USA. Our supplier for these is Frontier Packaging, 1920 Occidental Ave., Seattle, WA.
Check out the Seattle Met Feature: https://www.seattlemet.com/articles/2017/2/17/2017-washington-good-food-award-winners